Working to help
non-UK businesses
succeed in the UK
We provide UK tax, accounting, legal, import & other services to UK subsidiaries of overseas companies & to UK businesses owned by non-UK entrepreneurs
YOU'RE IN GOOD COMPANY
WE CAN HELP
"Best UK Advisor to Overseas Start-ups – 2019"
SME News, Finance Awards 2019
"Best UK Advisor to Overseas Entrepreneurs – 2019"
Finance Monthly Magazine,
M&A Awards 2019
"Leading Advisor for Non-UK Business Start Ups – 2020"
Acquisition International 2020 – Global Excellence Awards
"Leading Advisor for Non-UK Business Start Ups – 2019"
Acquisition International 2019 Global Excellence Awards
"International Personal Tax – Adviser of the Year UK 2019"
Finance Monthly Magazine – M&A Awards 2019
"Best UK Advisers to Overseas Companies – 2021"
SME News, Southern Enterprise Awards 2021
"Best Overseas Business Start-Up Specialists – 2020"
Acquisition International Magazine,
2020 Accountancy, Audit & Tax Awards
"Best Accounting & Business Set-Up Service – 2020"
Acquisition International 2020 – Worldwide Finance Awards
"Best UK Advisor for Overseas Start-ups – 2022"
Worldwide Finance Awards 2022
"Leading Expert in UK Customs Procedures Award – 2019/20"
London Prestige Awards 2019/20
Established businesses
We help established businesses based outside of the UK expand into the UK by providing them with high-quality UK tax, accounting, legal, import-export & HR services.
Startups & small businesses
We provide comprehensive UK start-up services & advice to overseas entrepreneurs that want to set up in the UK & to small UK businesses run by non-UK nationals.
Expatriates living in the UK
We make transferring to the UK as simple as possible. As well as providing tax services, through our partners, we help apply for visas and the logistics of the relocation.
OUR EXPERTISE
OUR EXPERTISE
We are a firm of UK Chartered Accountants and Chartered Tax Advisers that specialise in helping non-UK companies and individuals set-up and expand their activities in the UK.
Through our UK partners, we provide a broad range of legal, HR, logistics & other services that are designed to help businesses move to the UK.
Through our overseas partners, we provide start-up, accounting & tax services that help businesses set-up & expand in other countries.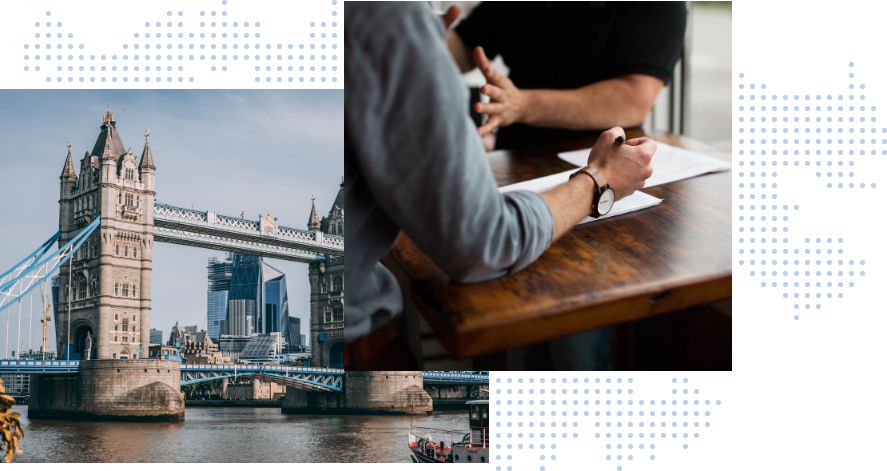 credentials
OUR CREDENTIALS
We are Chartered Accountants, Chartered Tax Advisors & Registered Auditors
Our main supervisory body is the Institute of Chartered Accountants of England & Wales, which is one of the most prestigious professional associations in the UK. We are also members of The Chartered Institute of Tax Advisors and The Chartered Accountants Ireland and are associated with the Chartered Institute of Logistics. We receive referrals from the UK Department for International Trade & various Chambers of Commerce. We have won numerous awards and strive to uphold the highest possible professional & ethical standards.
our team
OUR TEAM
We have a depth of expertise & experience that makes us stand out
We are a small team of dedicated finance professionals that are either qualified accountants or tax advisors or are studying toward a relevant qualification. We pride ourselves on our professionalism and we are entirely focussed on helping you to succeed & to provide you with as high-quality service as we possibly can. As a business and as individuals we are highly regarded and widely recognised within our market.
We are proud to be a member of the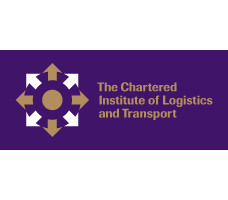 "International Personal Tax – Adviser of the Year UK 2019"
Finance Monthly Magazine – M&A Awards 2019
OUR AWARDS
"Best UK Advisor to Overseas Entrepreneurs"
Finance Monthly Magazine, M&A Awards 2019
"Leading Expert in UK Customs Procedures Award"
London Prestige Awards 2019/20
"Leading Advisor for Non-UK Business Start Ups – 2019"
Acquisition International 2019 Global Excellence Awards
"International Personal Tax – Adviser of the Year UK 2019"
Finance Monthly Magazine – M&A Awards 2019
Get in touch if you have a question or would like to book a free appointment.